Fine Mediterranean
seafood & tapas

wine & cocktails
Fine Mediterranean seafood & tapas, craft beers, cocktails and boutique pan-Mediterranean wines, all served in an elegant, chic and intimate setting. Our focus is on fresh, wild, organically cultivated fish & seafood. The menu encompasses a selection of small plates, crudo, artisanal cheeses and quality cured meats (like Jamon Iberico "Pata Negra"), and extends to Brick-oven Pizza and an Oyster Bar carefully sourced from East and West Coast shores.
"This restaurant is absolutely amazing. Not only is the food superb and first quality but all the servers are also.
NEW!
limited-time
Sake Tasting Menu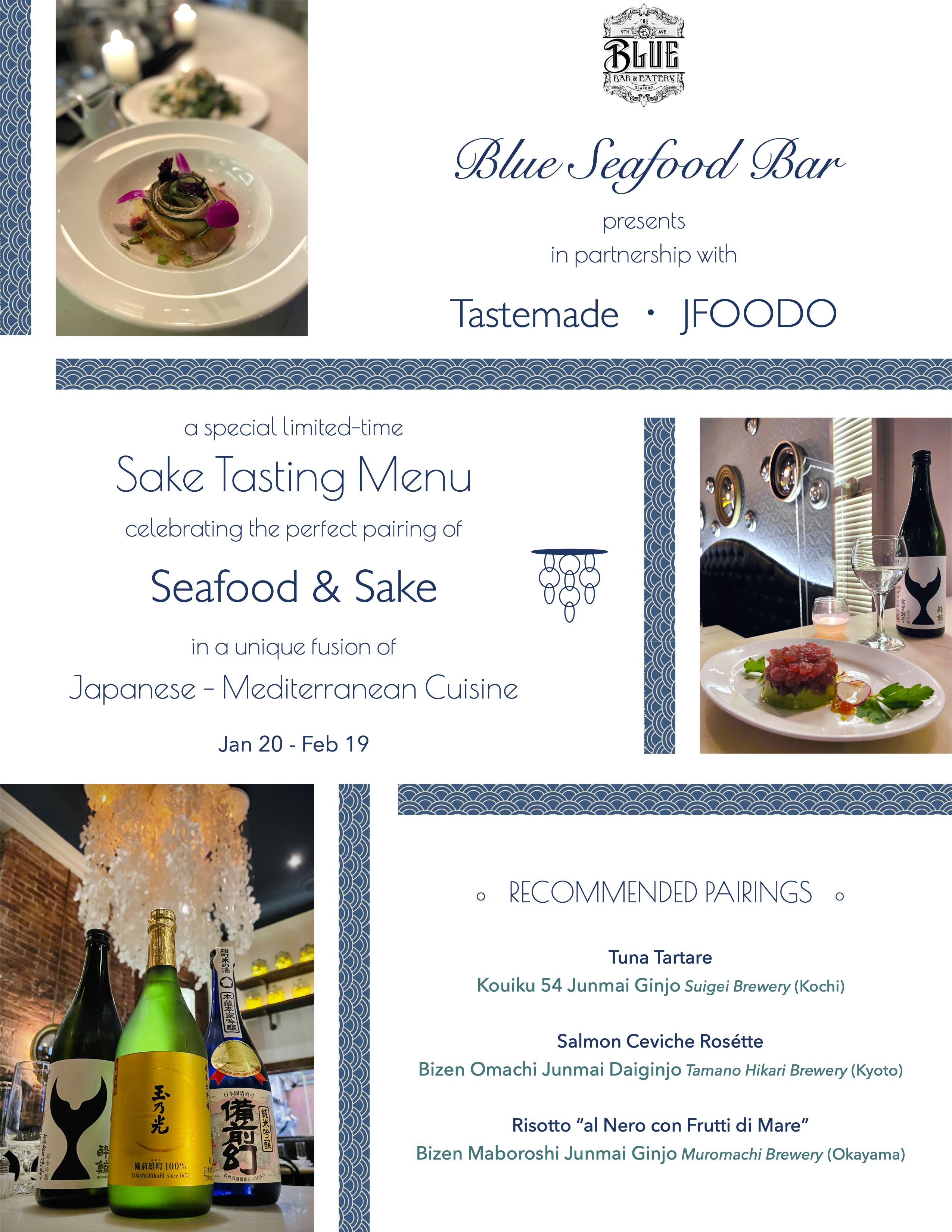 New year, new adventures!
Join us as we embark on a pioneering, month-long event in partnership with Tastemade & JFOODO and pair three fine sake, each from long-established breweries in Japan, with a selection of our favorite seafood dishes.
Together, we will explore and celebrate the craft and tradition of Japanese and Mediterranean cuisine, and through our specially curated Tasting Menu, merge the two cultures' love of the sea.
Our Sake Selection with Recommended Pairings is available à la carte for the full duration of the Tastemade-JFOODO Event,
"Craft the Perfect Pairing: Seafood & Sake Pairing Month," which will run from Friday, Jan 20 – Sunday, Feb 19.
Please ask your Server for more details on the Menu, and visit our Partner's Site sake-jfoodo.jetro.go.jp for more information about the Event.
also presenting
The Valentine's Day Edit
Looking for someplace sleek? sophisticated? romantic? lively? Check.
Treat yourself and someone special in your life to a delectable Prix Fixe dinner at Blue this Valentine's Day Weekend.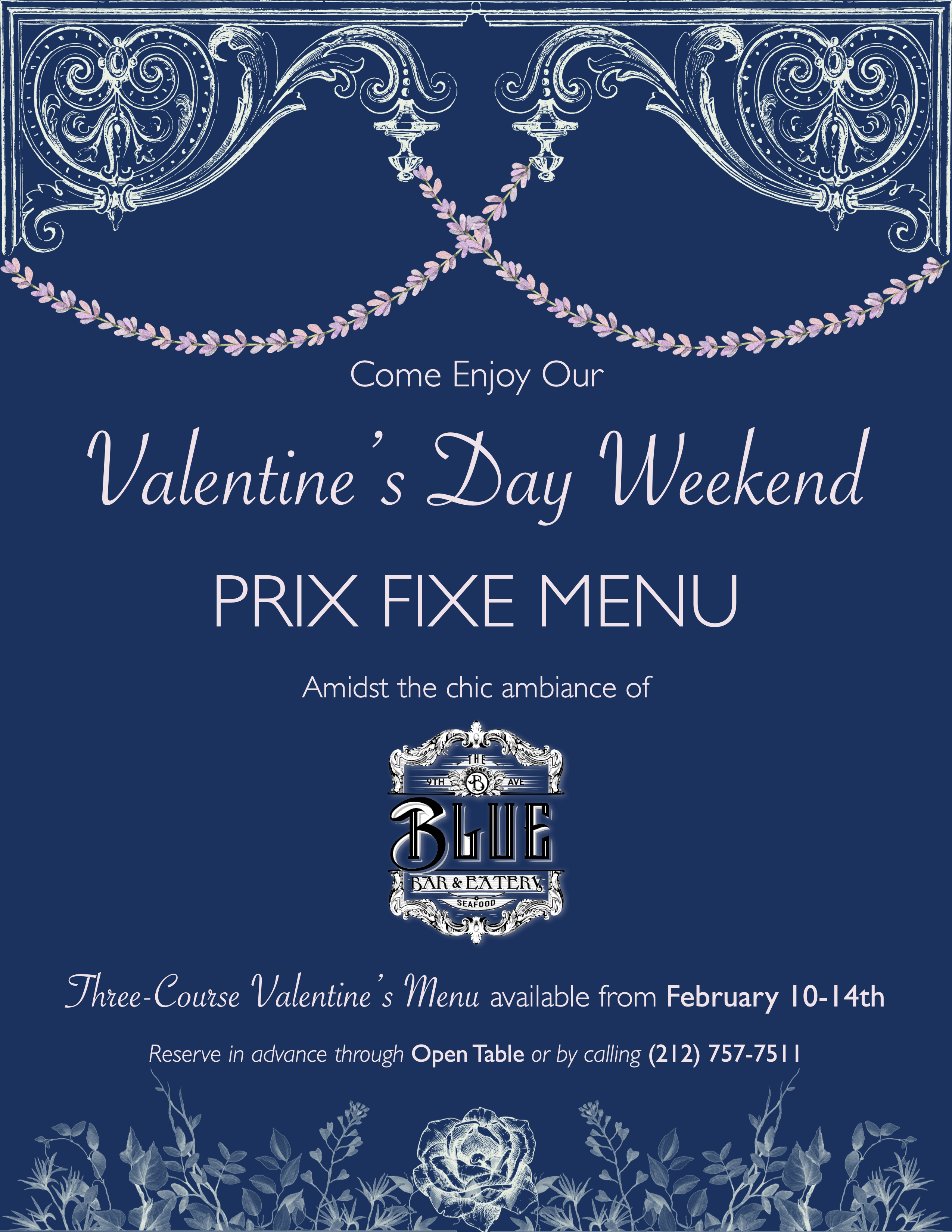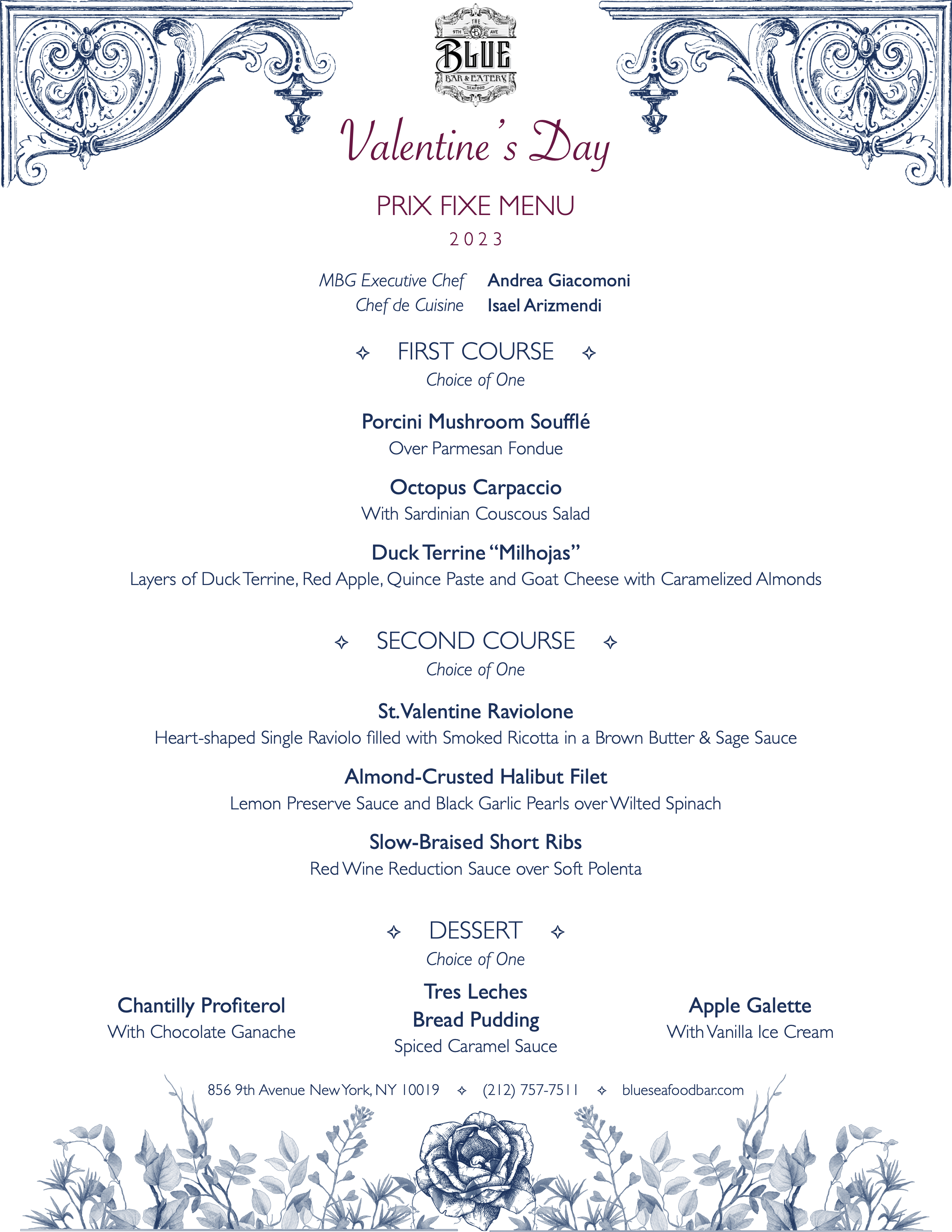 Our Special Menu will be available from Friday, February 10 – Tuesday, February 14th.
Reserve in advance through Open Table or by calling us at (212) 757-7511.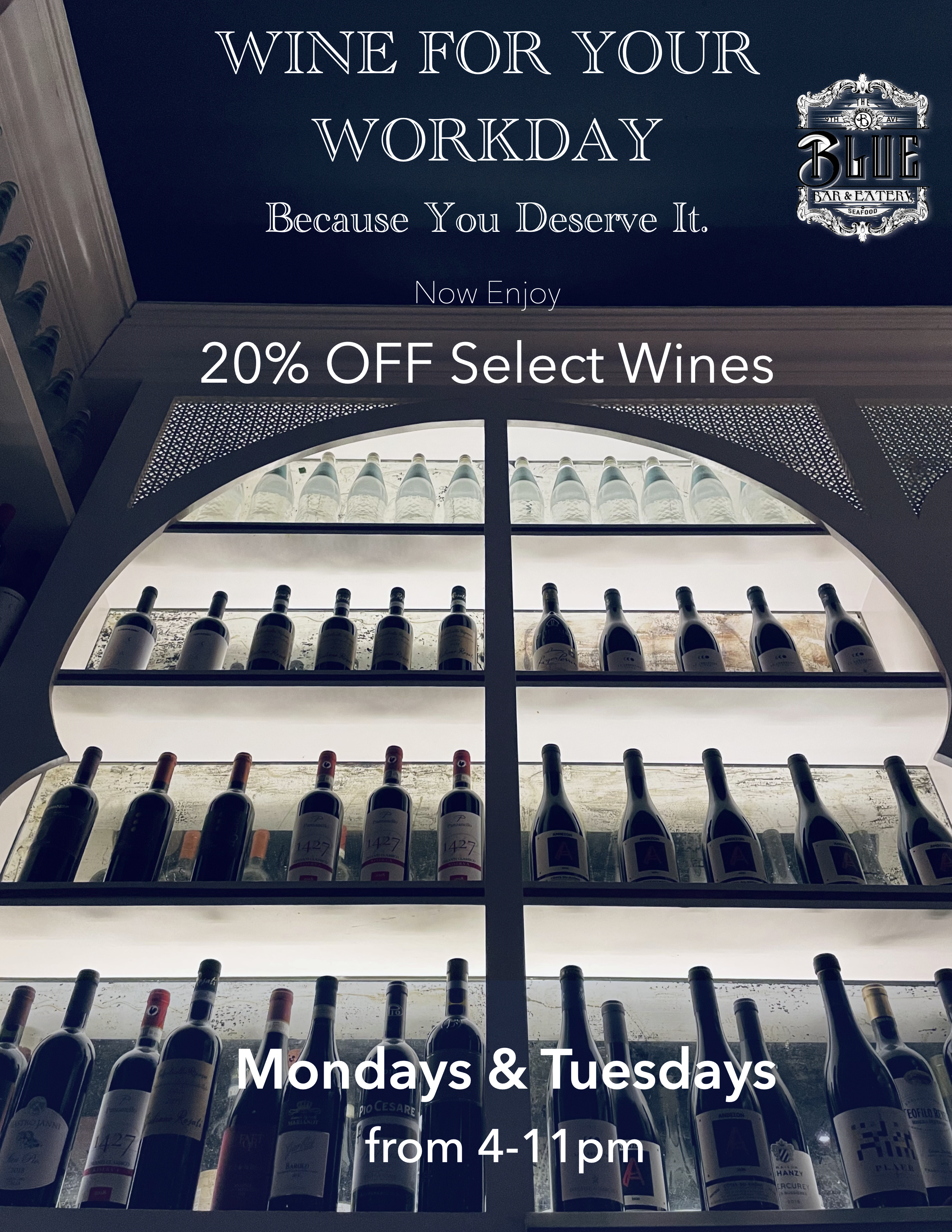 Kickstart your Work Week with a bottle (or two!) at Blue Seafood Bar,
and enjoy 20% off Select Wines every Monday & Tuesday.
Please ask your Server for available selection. Offer runs for a limited time only.
856 9th Avenue (@56th St)
New York, NY, 10019
Monday – Wednesday
4:00pm – 11:00pm
Thursday – Friday
11:30am – 2:00am
Saturday
11:00am – 2:00am
Sunday
11:00am – 10:00pm
Tel : 212-757-7511
Email : [email protected]